ehemm..
dengaq kata en ajis nk upgred
agak2 la kan..
kot dia duit banyak (ameeennnnnn...!) tayah la trade in incik kawa dia
pass je kat akak hehe
akak dah berangan
kalau dpt kat akak
akak nk cat baru
kaler hawwttt pink *pheweitttttt
muahahaha
sesatunye ninja pink kat kl ni
cantik tak ?
cantik tak?
ni pun comey gak kan?
kalau dah motor kaler pink, drebar dia pon haross la pink gak kan?
ni pun okay gak
tayah pakai helmet
so bewareee ollss..
pink ninja is coming to rawkk the road..!!!
kalau nmpk kat jln tu honk2 lah ye
tp jgn ler kecik ati kalau akak tak lambai
mmg takleh angkat tgn sebenarnya
tak pass lagi nk bawa motor sebelah tgn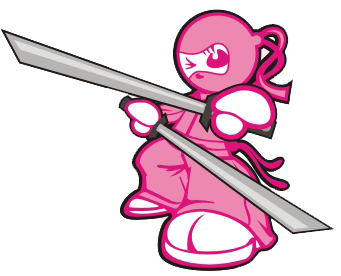 tapi tatau le biler
pasai jgn kan nk bawak, nk tolak motor pun tak larat haha
kaki pun tak sampai tanah!
** All pictures are courtesy mr google